CSCT has changed our CEU process! Effective January 1st 2023, all members must submit 10 CEUs per year to their member profile.
On January 1st, member profiles will be audited to ensure each member has 10 CEUs submitted.  Members who have not met the requirements will be contacted via email.  If you have lapsed, your status will be changed to 'Not in good standing' due to CEUs noncompliance and you will have to follow the updated reinstatement policy to return to 'In good standing'. If you have any questions, comments, or appeals regarding CEUs, please email ceucommittee@csct.ca . 
How to submit:
Log into your member profile
Click edit profile
Scroll to the bottom of the page, select 'Chose files' to upload your supporting documents
click save.
If you have not  completed your 30 from the 2020-2022 triennium please email your submissions and documentation to educationcoorinator@asrct.com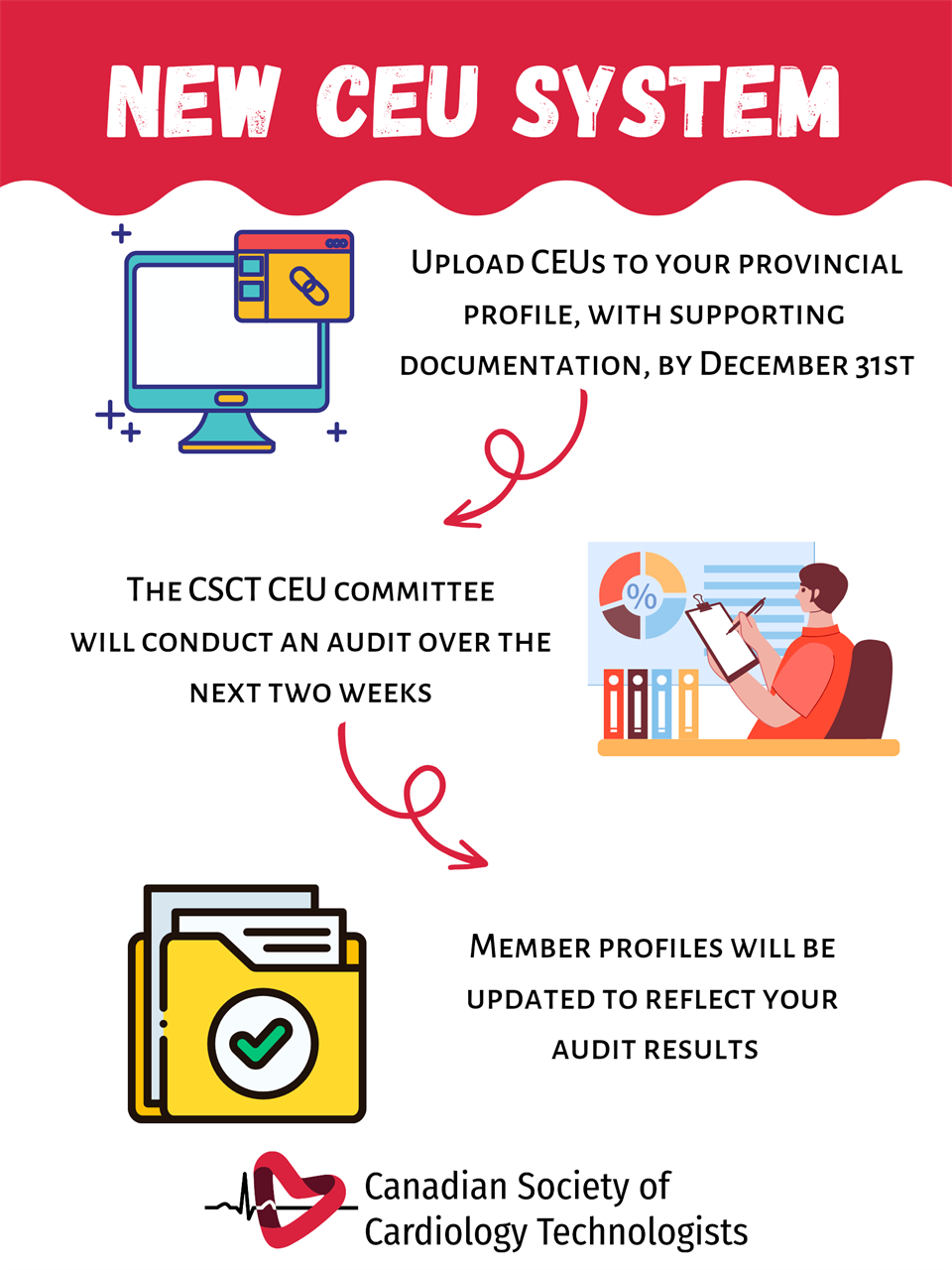 You can find the new CEU standards here